About Advantage Chiropractic and Rehabilitation
Dr. James Shroba has been in practice for over 20 years, bringing natural healing and wellness to the Oak Lawn community.
Our Mission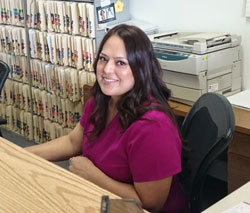 We're here to help improve the lives of others. We'll work to form a partnership with you, keeping an eye on your long-term health while we address your immediate concerns.
We'll teach you how to make the changes you want to see in your life through our holistic approach to healing.
Chiropractic Care
A wide range of ages and conditions are helped from our care. Whether you're in pain from a sports injury or the wear and tear of everyday life is taking a toll on your body, we're here to help you find solutions and live a life free from pain.
Dr. Shroba is a Certified Chiropractic Sports Physician and has three additional years of training in Chiropractic Orthopedics. He is able to help both athletes and non-athletes improve their health and optimize the lifestyle that they choose to lead.
So whether you want to run a half-marathon or just be able to lift your grandchild, we can help.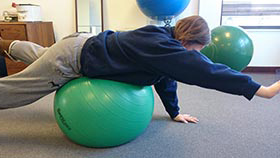 Rehabilitate Your Body
Our rehabilitation methods are a great adjunct to our hands-on manual therapy. Our exercise-based rehabilitation is designed to get you back on your feet and then keep you out of pain in the long-term.
We focus on posture, balance, strength and movement with the use of equipment such as exercise balls, resistance bands and balance boards.
We're here for you to help you improve your health and live the life you want.
Call us today to find out how we can help you.